METI has created a "Strategic Technology Roadmap (STR) - Content-related Field," a roadmap which shows the elements thought necessary to create new industries and value through the utilization of digital content. Focused on the suggestions of this roadmap, ConTEX will feature demonstrations and seminars on the content technology of the future and the latest research and cutting-edge products which will make this technology a reality.
Concept
"Technology that supports social contents"~Site-produced creativity~
The theme for ConTEX this year is social contents. Among games for mobile devices, social games that involve communicating with other users during play are currently witnessing a boom.
Furthermore, users are disseminating and exchanging information and contents on spaces that have been coined "social media," such as Twitter, Facebook, and mixi. By assessing and responding to such information and contents, these users are building new relationships (spaces) in the form of regions and communities; these relationships are different from the ones that we have experienced thus far. Social content is, in turn, being generated through these new relationships (spaces). Social content, so to speak, can be described as digital contents that provide a tight linkage between society and culture.
What, then, are the forms of expression—facilitated through the technology and social content that accompany this era—that can touch the hearts of people, and what is demanded of these forms of expression?
We do not need to look back on history to know that nothing has evolved through the power of technology to the extent that media has. Through changes in media, society has transformed and shaped the times. Situated at a significant point of transition for media that occurs perhaps only once every 100 years, ConTEX brings together all the things that people should observe, touch, and understand, in order to ride the waves of cutting-edge technology and of this era.
This event will no doubt prove to be a source of inspiration and ideas for those who are engaged in the act of self-expression, for businesses in the content industry, and for the audience that will enjoy and respond to the contents.
Symposiums
-Social Content Explosion !
Date

10/22(Sat)13:30~14:50

Site

National Museum of Emerging Science and Innovation [Miraikan] 7F - MIRAI CAN Hall
Satoshi Endou

General Manager ASCII Research Institute ASCII MEDIA WORKS Inc.

Toshiyuki Inoko

President,Team Lab Inc.

Shigeru Kobayashi

Associate professorInternational Academy of Media Arts and Sciences [IAMAS]

Hiroya Tanaka

Associate Professor at Keio University SFC/ FabLab Japan Founder
Seminar/Workshop
-The Techno-Shugei Club Workshop
Date

10/22(Sat)10:20~12:20

Site

National Museum of Emerging Science and Innovation [Miraikan] 7F - Conference Room 3
Kyouko Kasuya

The Techno-Shugei Club

Tomofumi Yoshida

The Techno-Shugei Club
stage
-Move freely! The world's first Spherical Air Vehicle
Date

10/20(Thu)15:20~15:50

Site

National Museum of Emerging Science and Innovation [Miraikan] - stage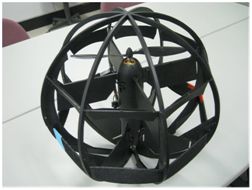 Fumiyuki Sato

Advanced Defense Technology Center, Technical Research and Development Institute, Ministry of Defense. Technical Official
stage
-mirage00 performance
Date

10/22(Sat)10:30~10:50

Site

National Museum of Emerging Science and Innovation [Miraikan] - stage
'mirage00' is an interactive musical instrument which generates audio visual spaces by surrounding the audience. The player can manage audio visual spaces only by using mirage00. The player touches the panel to generate music and images. Varying body by a lot of LEDs attract audiences's attention and the projector and the mirror that are built into mirage00 generate interactive visual spaces. You can experience new style of performance that the music and images enfold you centering around the player.
http://o-planning.jp/mirage/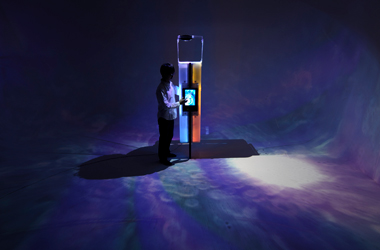 Tetsuya Yamamoto

Ph.d candidateKobe University

Toshikazu Toyama

Visual JockeySinaridoh Digital-smithy Inc.

Nobu Miake

assistant professorKobe Design University.

Kouji Ohno

game designer
stage
-TOKYO AR SHOW
Date

10/22(Sat)15:10~16:00

Site

National Museum of Emerging Science and Innovation [Miraikan] - stage
Masahiko Inami

Professor Graduate School of Media Design Keio University

橋本 直

Japan Science and Technology Agency

Tom Kawada

ALTERNATIVE DESIGN++ CEO / AR3Bros.