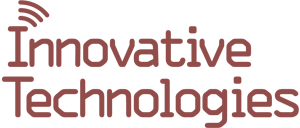 "Innovative Technologies" is a project to recognize those technologies which are expected to contribute a lot to the growth of content industry. It is organized by METI and gives a chance to be exhibited and demonstrated to the general public at DC EXPO to those publicly selected innovative technologies which might be applied to other industries and also create new markets, according to the scenario of technological development stated in the "Technology Map 2015 (Content Field)," compiled by METI.
MORE INFORMATION
"Feature 2015" is a program to pick up a new technological idea which is receiving much attention currently and introduce it by exhibition, symposiums, etc. The subject this year is "Digital Content Technology Which Changes Sports." Such current developments as "sports that handicapped people can enjoy in the same way as non-handicapped people do" and "watching sports off-site with highly realistic sensation" will be featured.


Exhibition »
Symposium »
"Content Technology Showcase (CTS)" is a program for participating companies and colleges to introduce their cutting-edge technologies. DC EXPO attendees can experience those technologies at the booths in the exhibition area listening to the explanation by the developers themselves. Also, symposiums, seminars, workshops, etc. on their technologies will be held, attended by researchers and creators who are active in the front lines.
MORE INFORMATION
International Programs
Introduction of overseas events focused on content by their organizers, exhibition of recent technologies and works of digital content by overseas companies and organizations, lectures by world-famous figures in the industry are planned through the partnership with overseas organizations related to content, hoping to give a brief look at the latest global trends for the industry to the attendees.