Town Manazuru Located in the metropolitan area of Kanagawa Prefecture and had full of rich natural environment, surrounded by rich nature full of sea and mountains have begun "local creation by the content" in the private sector level such as "StartupWeekend" the (SW) and"CREATORS CAMP in Manazuru" was held as an event that utilizes the music contets.
Why a variety of content is attracted in Manazuru positioned as the annihilation potential city and small even under Kanagawa Prefecture. We will discuss the Town Manazuru theme about Changeing the region by the software, the local creation by the content.
This program is held in Japanese and we regret there is no translation service into other languages.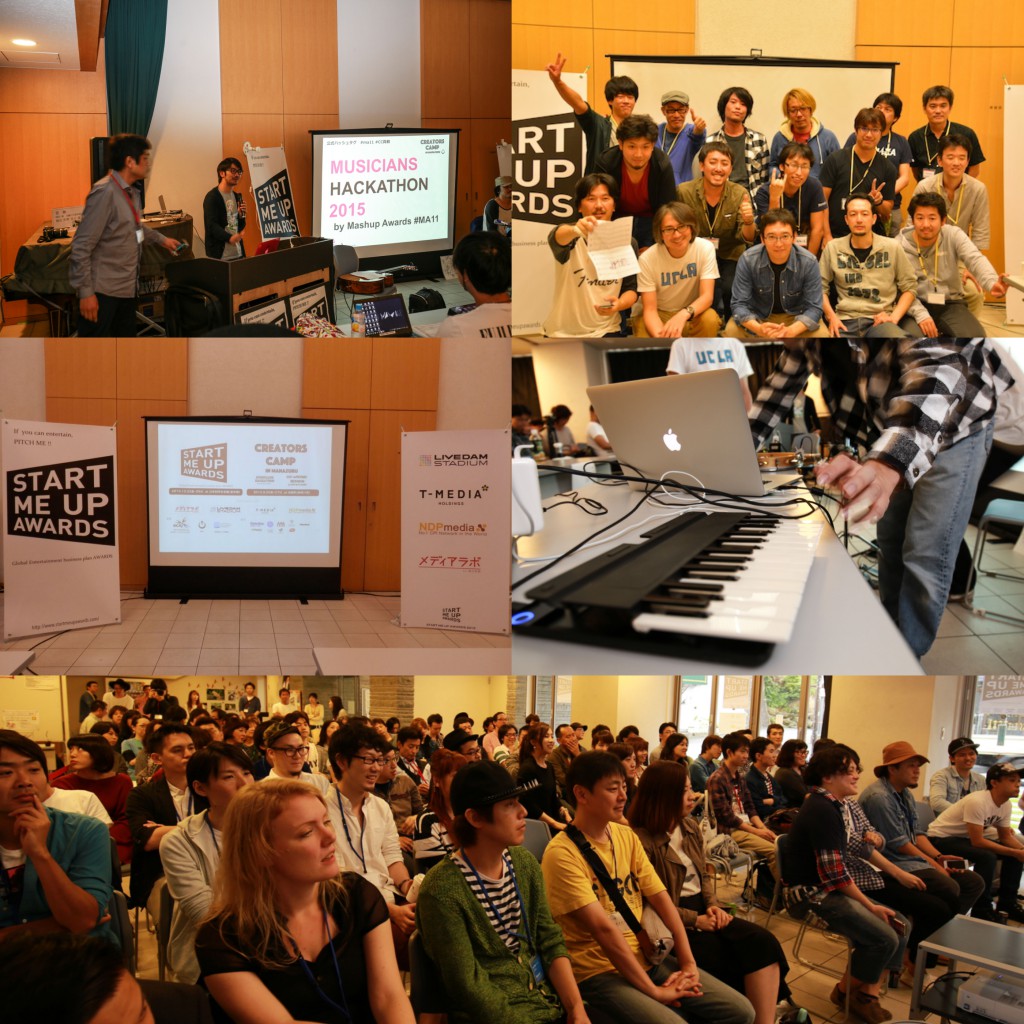 TIME

October 24, Saturday
3:10PM-3:55PM (Doors Open 3:00PM)

PLACE

Center Stage, 1st Floor

PRESENTER

Norikazu Yamaguchi
BUG corporation C.E.O.

CEO of BUG corporation、director at Federation of Music Producers Japan・Content business evangelist.
member of editorial board at "White Paper of digital contents in Japan"(supervised by METI). I enlarge the specialized field from the artist management to IT business. In 2011, I started a writing endeavor. In addition, organized the "START ME UP AWARDS" for entertainment startup. I'm very very active toward the next generation of development , such as professional composer development "Yamaguchi seminar" and "New Middle Man Training Course". Producer of different industries.

Naoya Urabe
Manazuru Town officer Planning and Coordination Division Public relations Chief clerk.

Takayuki Shibayama
Startup Weekend Manazuru lead organizer Nabla market (morning market) Executive Committee Chairman.
Manazuru Commerce and industry association Youth group ViceManager.
Kaito Aoki
Startup Weekend Manazuru Next lead organizer Iso restaurant Management consulting Care facility・Clinic management.
Hideyuki Suzuki
Ministry of Economy, Trade and Industry.
Commerce and Information Policy Bureau Media and content Industry Division・Deputy Director